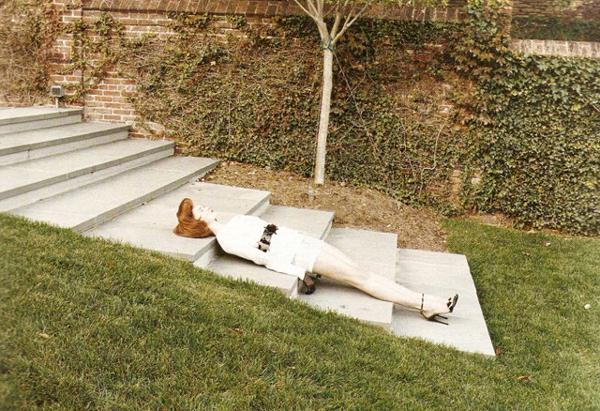 Juergen Teller's work is recognizable by many. The cover of Sinnead O'Connor's single Nothing Compares 2 You , but also portraits of Kurt Cobain and Courtney Love, Björk, the Cocteau Twins, PJ Harvey, Vivienne Westwood and Kate Moss when she was only fifteen. This without forgetting the advertising campaigns of Marc Jacobs.
Juergen Teller (Erlangen, Germany, 1964), after leaving school, began to work as an apprentice in a workshop that made bows for musical instruments, but an allergy forced him to change course and in 1984 he began to study photography in Munich, training which he completed in 1986. Since then, he lives and works in London.
Teller has played a pivotal role in the visual redefinition of fashion photography, moving with him from a brilliant but contrived and insubstantial image to a more realistic and intimate perspective on the world of fashion. The central essence that forms the backbone of all of Teller's work is the portrait, because he is, above all, a photographer of people. He has a gift for making his subjects – be they family, friends, models, artists, designers, musicians or other photographers – relax and perform on camera, a process in which he sometimes participates himself.
The photographer entered the London photographic scene through the music industry, in fact, it marked an essential moment in his career. He made his debut as a photographer for fashion magazines in the 1980s, photographing and achieving then-worthy acceptance with images that were the antithesis of conventional fashion photography.
Whoever is in London can enjoy the work of the German in situ and visit the Institute of Contemporary Art (ICA) in London, which provides an extensive review of the evolution of his commercial photography since the 1990s. Until March 17.