"Be bold, be different, be impractical, be anything that asserts integrity of purpose and imaginative vision against creatures of the ordinary."
Cecil Beaton
Cecil Beaton (1904-1980) had a brilliant aesthetic eye, which combined with his theatrical persona, ruthless ambition, and addiction to social progress kept him in the limelight for more than six decades. From the most pampered youngsters of high society to Andy Warhol or the Rolling Stones, from the flappers of the 1920s to Marlon Brando or Yves Saint Laurent, Beaton galloped on the back of the 20th century, recording with the lens of his camera its heroes and stars, and the trends that shaped the last century.
Cecil Beaton was born into a wealthy Edwardian family in Hampstead, London, in 1904. His longing for fantasy and fame, as well as his admiration for beauty, would propel him through the upper classes of British society until he reached Hollywood.
Cecil Beaton was educated at Harrow School where he developed his passion for photography and social progress. Although he came from an "unassuming middle class family", and was neither academic nor athletic, Beaton soon found a way to distinguish himself thanks to the influential art teacher 'Eggie' Hine. Eggie treated Beaton as her favorite mentee and encouraged him to aspire to be a Royal Academy exhibitor.
During his time at Cambridge, Beaton joined the Amateur Dramatic Club and the Marlowe Society, regularly drawing London audiences and receiving reviews in leading national dailies. Having already achieved a central position within these groups in British society, Beaton earned a reputation for her performances in female roles and for her stage and costume designs for plays.
Once in Cambridge, and on his return to London, Cecil did his best to secure good publicity for himself and his family. She attended prestigious parties and joined her mother on charity committees and did enough to get the attention of the press. His artistic and social development were simultaneous and inseparable. Beaton strove to remake the world in the image and likeness of his ideal. Presenting himself as an "aesthete", he explored his identity through a series of increasingly public creative activities. Thus, he explored all the arts, establishing himself as a photographer, artist and illustrator – as well as a designer of sets, costumes and domestic interiors – and also as an amateur writer and actor.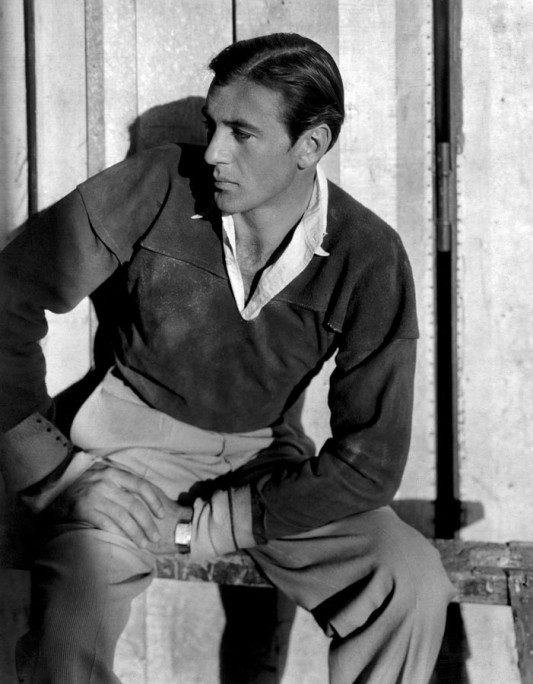 Portrait of actor Gary Cooper by Cecil Beaton (1931)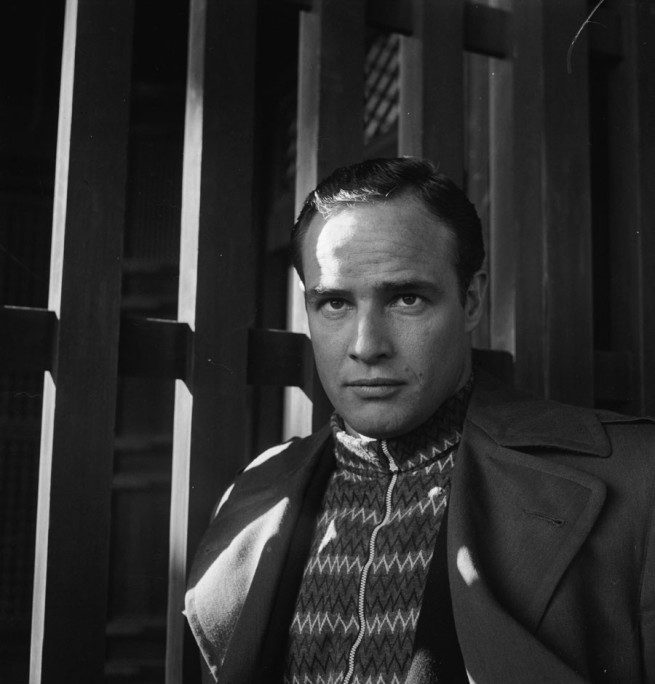 Marlon Brando by Cecil Beaton (1953)
Standing at the center of fashionable society in the 1920s, Beaton became a prominent member of the "Bright Youth", and he photographed a generation of gleaming young socialists, heiresses and artists who gravitated around the figures of Osbert and Edith Sitwell and Stephen Tennant. Throughout the decade, however, Beaton's most common models were his two sisters, Nancy and Barbara. His sisters proved to be of great use to the young photographer, since with them he experimented with backdrops, materials and photographic techniques that were innovative for the time.
In November 1927, a year after meeting Sitwell and Tennant, Beaton held his first exhibition of photographs, drawings and theatrical designs at the Cooling Galleries on Bond Street. The range of characters he exhibited showed how far he had come both socially and artistically. The season's most acclaimed stage actresses appeared in equal prominence.
Beaton's career as a fashion photographer grew naturally from his work as a British society portraitist, flourishing under the patronage of Vogue magazine, first in London and Paris and, in 1929, in New York.
In subsequent years, Condé Nast would host Beaton's photo shoots for Lee Miller and Marion Morehouse, among others. His association with Vogue provided the foundation for him to make an impressive and swift entry into American society. It was Condé Nast that wrenched Beaton away from his beloved Kodak 3A, insisting on the adoption of a professional 8 x 10-inch camera. A new camera and a new continent gave him a fresh start, and he embraced new sets and props that allowed him to experiment with new formats.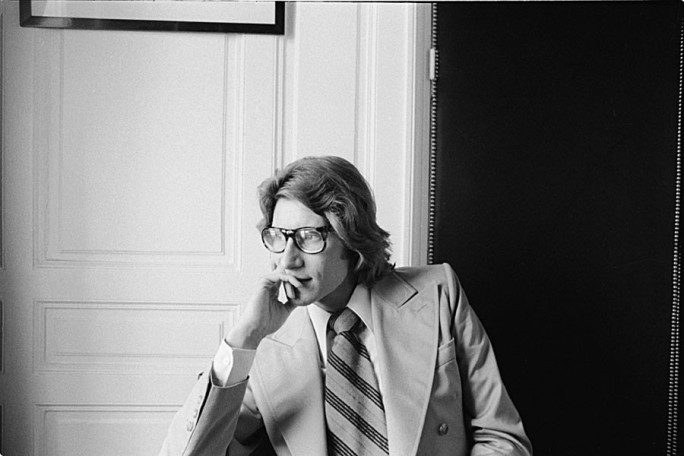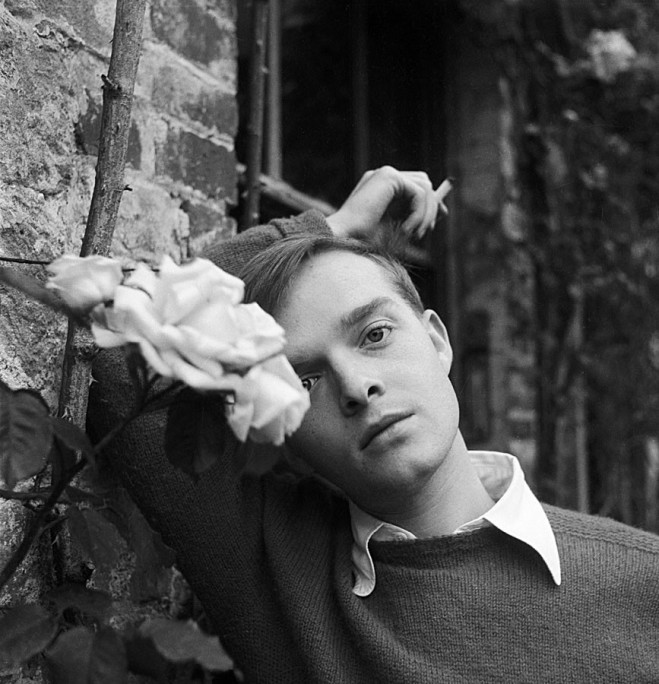 On the left, the designer Yves Saint Laurent photographed by Cecil Beaton (1971). On the right, Truman Capote by Cecil Beaton (1948).
The effect that the United States had on Beaton's life and work was revealed with greater certainty on his second visit to the country in November 1929. His main achievement on that occasion was photographing movie stars in Hollywood for the Vanity Fair masthead. Working away from his family studio and resources, and with mannequins that routinely faced the lens, Beaton embraced new sets, props, and experimented with innovative formats for the time.
His portraits during this period, and throughout the 1930s, reveal an increasing reliance on close-ups of the face, often heavily shaped by contrasting light and shadow, and also the increasing incorporation of floral motifs. These tropes give images immediacy and freshness, and can even express the photographer's attempts to respond more directly to the people in front of him. However, on closer inspection, they do not quite retain the natural quality that they initially suggest. Beaton's aesthetic remained highly artistic, if not blatantly
artificial, and he made frequent nods towards surrealism.
Beaton's success in the 1930s reached its height when he was summoned to Buckingham Palace in 1939 to photograph Queen Elizabeth. The event was a huge success in itself, with praise from the press for the photographs, but also the starting point for Beaton to become the Royal photographer. It was he who photographed Princess Elizabeth in her Grenadier Guards Honorary Colonel uniform in 1942, and who was chosen to film her coronation in 1953. In 1940 Beaton was appointed official photographer for the Ministry of Information.
It was specially selected by Sir Kenneth Clark to inject his aesthetic flair into the visual register.
The portraits he made at this time broadened his scope – beyond the glamor and grandeur of his earlier works – to children and the elderly whom Beaton portrayed with clarity and sensitivity.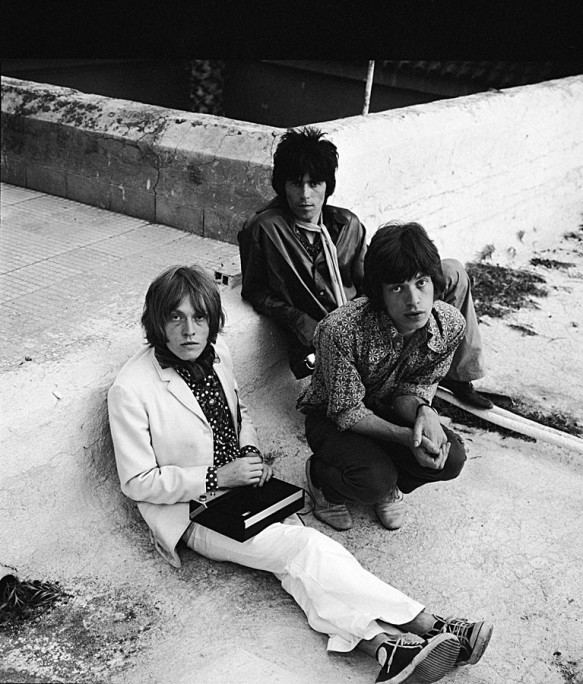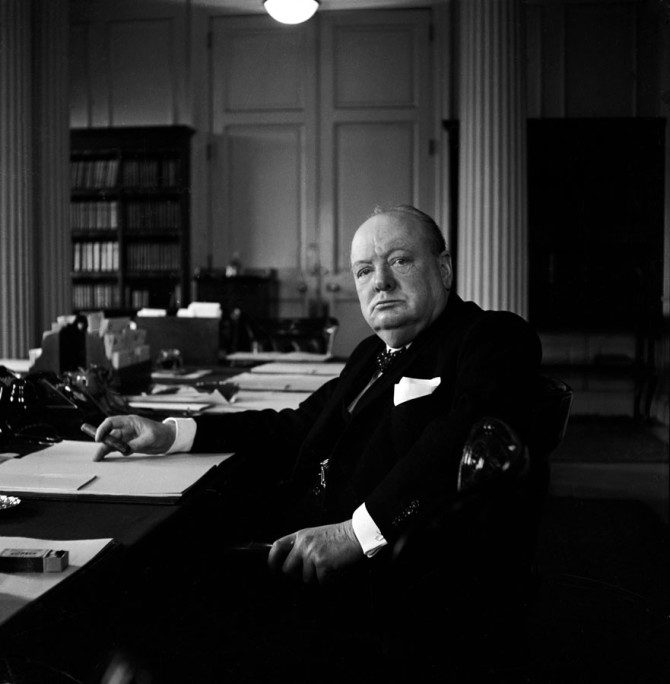 In September 1940, Life magazine featured Beaton's portrait of Eileen Dunne, a three-year-old girl who was a victim of wartime aerial bombardment, on its cover. Having traveled extensively for a decade and made news reporting and photojournalism his own, Beaton was quick to select memorable images, such as a shot of a roof shattered by fire station shells or the wreckage of tanks in a battlefield. Always on the lookout for big opportunities, the photographer also used the bombed-out buildings of the City of London as the backdrop for a fashion shoot, creating images as startling and surreal as those he once strove to create in his studio. .
During the war, Beaton continued to photograph for Vogue magazine and the Ministry, and continued his work designing theater and film sets. His gradual development as a set designer for theaters and movies took off in a big way at the end of the war on both sides of the Atlantic. His contributions to the film versions of the musicals Gigi (1958) and My Fair Lady (1964), by Lerner and Loewe, earned him several Oscars, thus consolidating his name in the sector.
The movies also gave him new muses like Marlon Brando or Gary Cooper. Beaton continued to shoot for Vogue magazine throughout the 1950s and 1960s, shooting his last photo shoot for the British edition in 1973. Cecil Beaton died at Reddish House, Broad Chalk, Wiltshire on January 18, 1980.