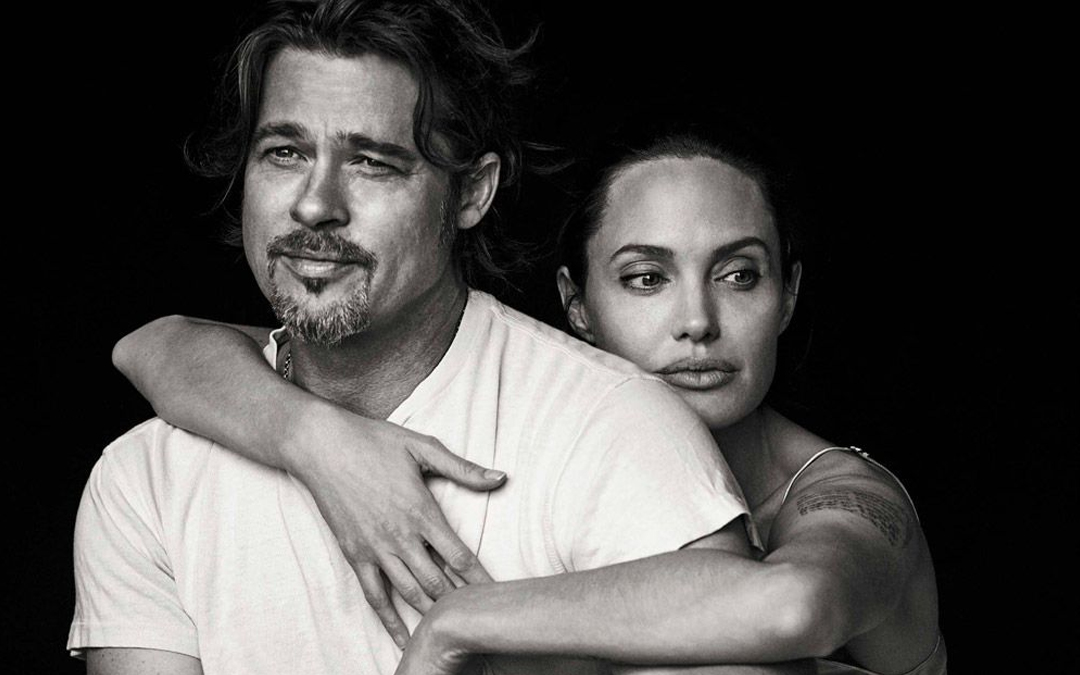 Known in the profession as "the honest one", Peter Limberg was able to immortalize in his black and white photographs the essence of some of the most famous stars in the world of cinema and fashion. Such was the life of a name that is already a legend.
In November 1944, with the whistle of shrapnel in the background and the trenches as the scene of what had been one of the world's greatest massacres, in the Nazi-occupied region of Wartheland (Poland), Peter Lindbergh was born. There was no art in his house. Any book. No frame. Any. As Peter himself admitted to German television years later, his cultural base was a small dictionary on the living room table that had tiny black-and-white photos of Africa.
Peter spent his childhood in Duisburg and when he went with his parents to the city center and saw the window dressers – who were already going one step further, dressed in pencil pants and elegant white aprons – that was for him the most exciting thing. what I had seen so far.
Peter finished school very quickly and at the age of 14 he had already completed his studies. When he began to think about what to do, his mother encouraged him to dedicate himself to the job of a tiler, since it would give him economic stability. However, Lindbergh wanted to be a window dresser.
At the age of 18, Peter Lindbergh – who at that time was still called Peter Brodbeck – hitchhiked to the south of France to follow in the footsteps of Vincent Vang Gogh, whose visual world produced a true fascination for him: "I preferred to actively seek the inspirations of van Gogh, my idol, instead of painting the obligatory portraits and landscapes that are taught in art schools…".
Inspired by the work of the Dutch painter, he moved to Arles for nearly a year, then hitchhiked through Spain and North Africa. He barely had 80 marks in his pocket, but he was sure he didn't want to go back to Germany.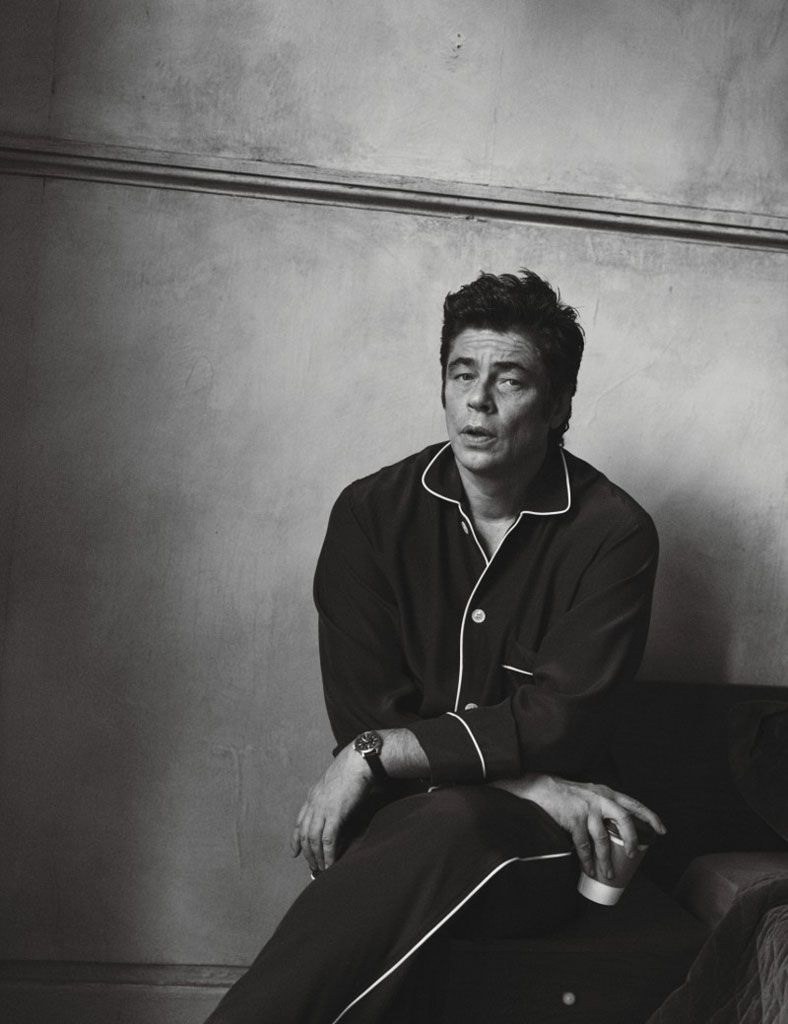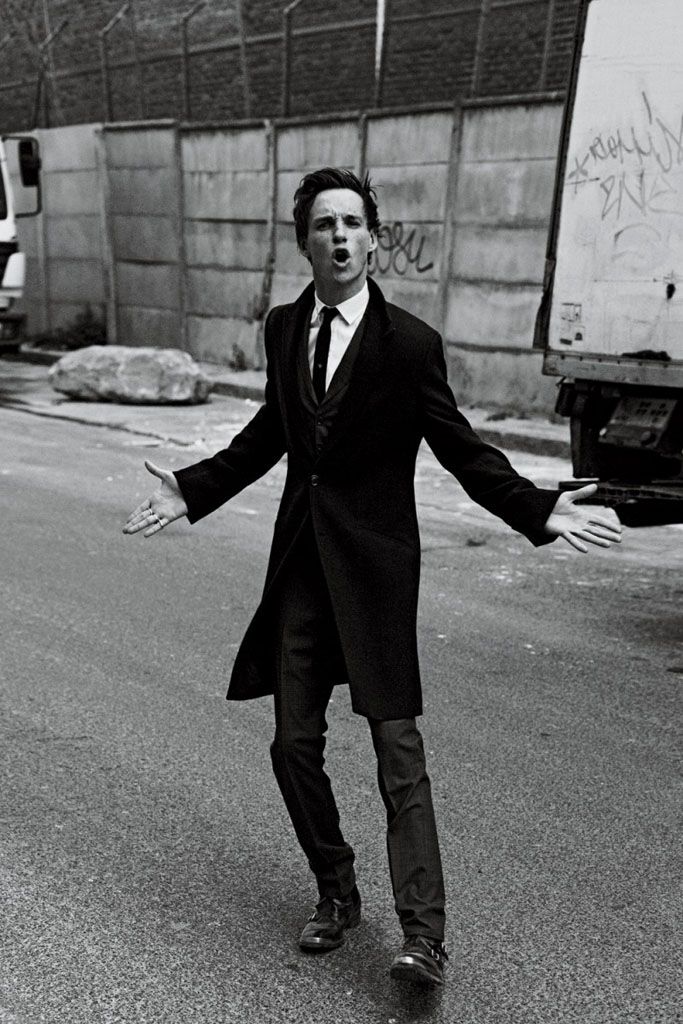 Benicio del Toro and Eddie Redmayne photographed by Peter Lindbergh
However, after a time of living poorly, he had to move back to his hometown, as money began to run out. He was walking for several days, asking the ranchers in the area if he could sleep in one of the stables where the animals were kept. At that time, Lindbergh already imagined his life traveling the world forever.
His friends, worried about him, offered him a job with the photographer Hans Lux, who was looking for an assistant. "Hans was a true advertising photographer, a great guy who gave me a lot of freedom, even though I didn't know much at the time. With him, I learned that photography is a fantastic means to express oneself and to communicate" declared Lindbergh in a report about his work on German television. Already at this time, he gained recognition in his native country, where he joined the Stern magazine family along with some of the legends of photography such as Helmut Newton, Guy Bourdin and Hans Feurer. In 1978 he moved to Paris to continue his career as a photographer.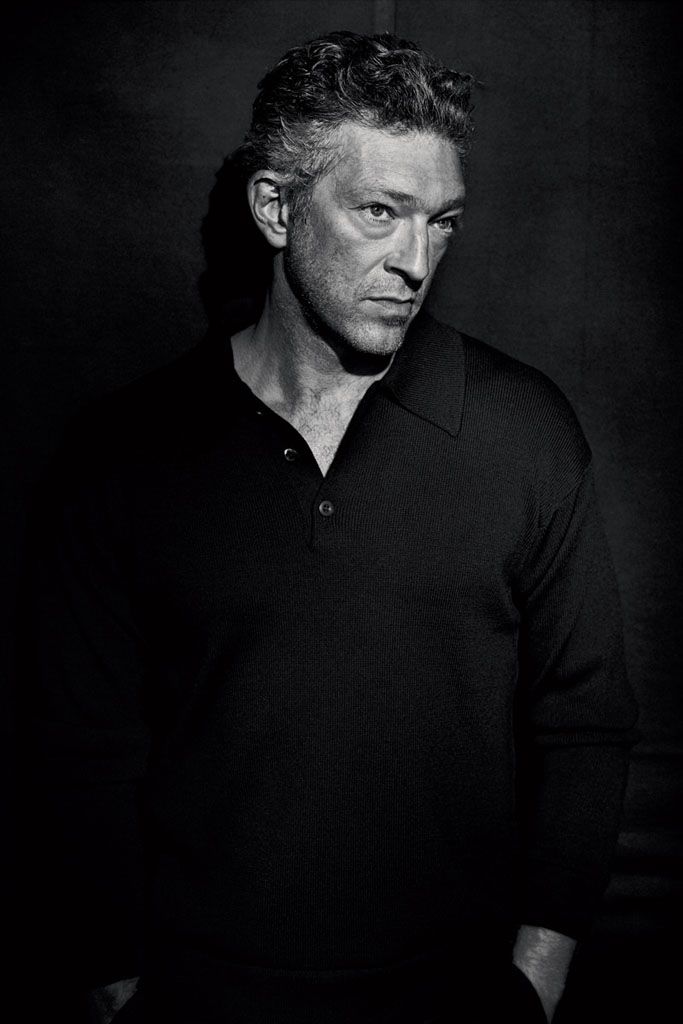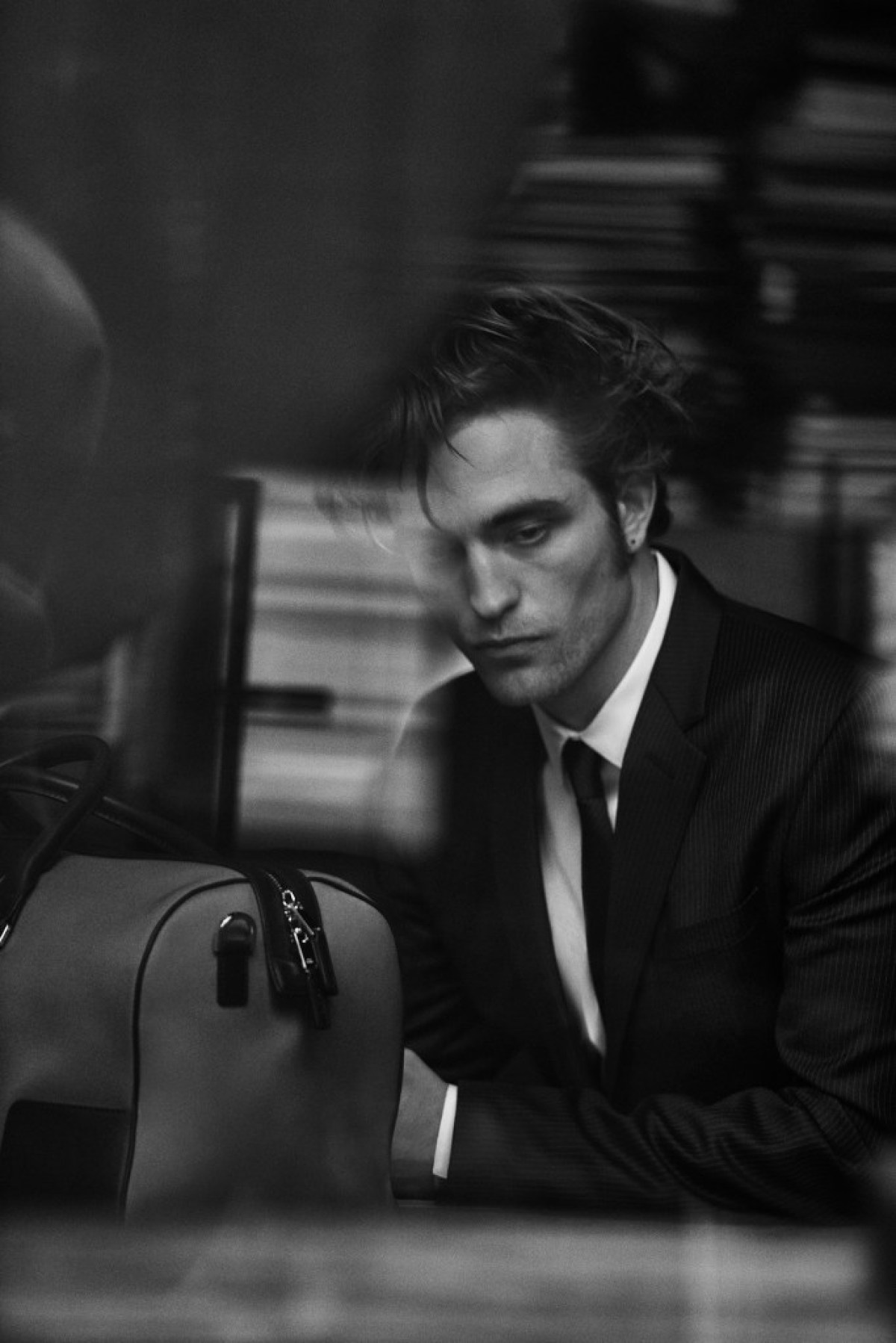 Robert Pattinson and Vincent Cassel were photographed by Peter Lindbergh
Early on, Peter developed a style that had a lot to do with movement. There was never anything static in his images, he danced with all the surrounding objects in his permanent search for that second that spans eternity.
The silent films of German expressionism were of great influence on his work, especially the film Metropolis, by Fritz Lang, since the machines that appeared transported Lindbergh to his childhood in Duisburg.
For Peter, Paris has always retained its appeal and that is where it all began: after a journalist saw one of his works, he proposed to go to Hamburg to work for her publication, offering him 14 pages to publish his images. That series came into the hands of the art director of Marie Claire magazine in Paris, who was fascinated by the talent of the young photographer. At the time, Peter was living in a small carpeted apartment with his first wife Astrid, to whom he asked, "Do you really want to live in this hole forever?" His wife said no, and together they packed up and went to live in Paris, where Peter Brodbeck went on to become Peter Lindbergh.
Peter introduced a form of new realism, redefining the standards of beauty with timeless imagery. His humanistic approach and his idealization of women made him stand out from other photographers. It drastically changed the standards of fashion photography at a time when image retouching was excessive. Peter believed that there is something beyond age that makes a person interesting.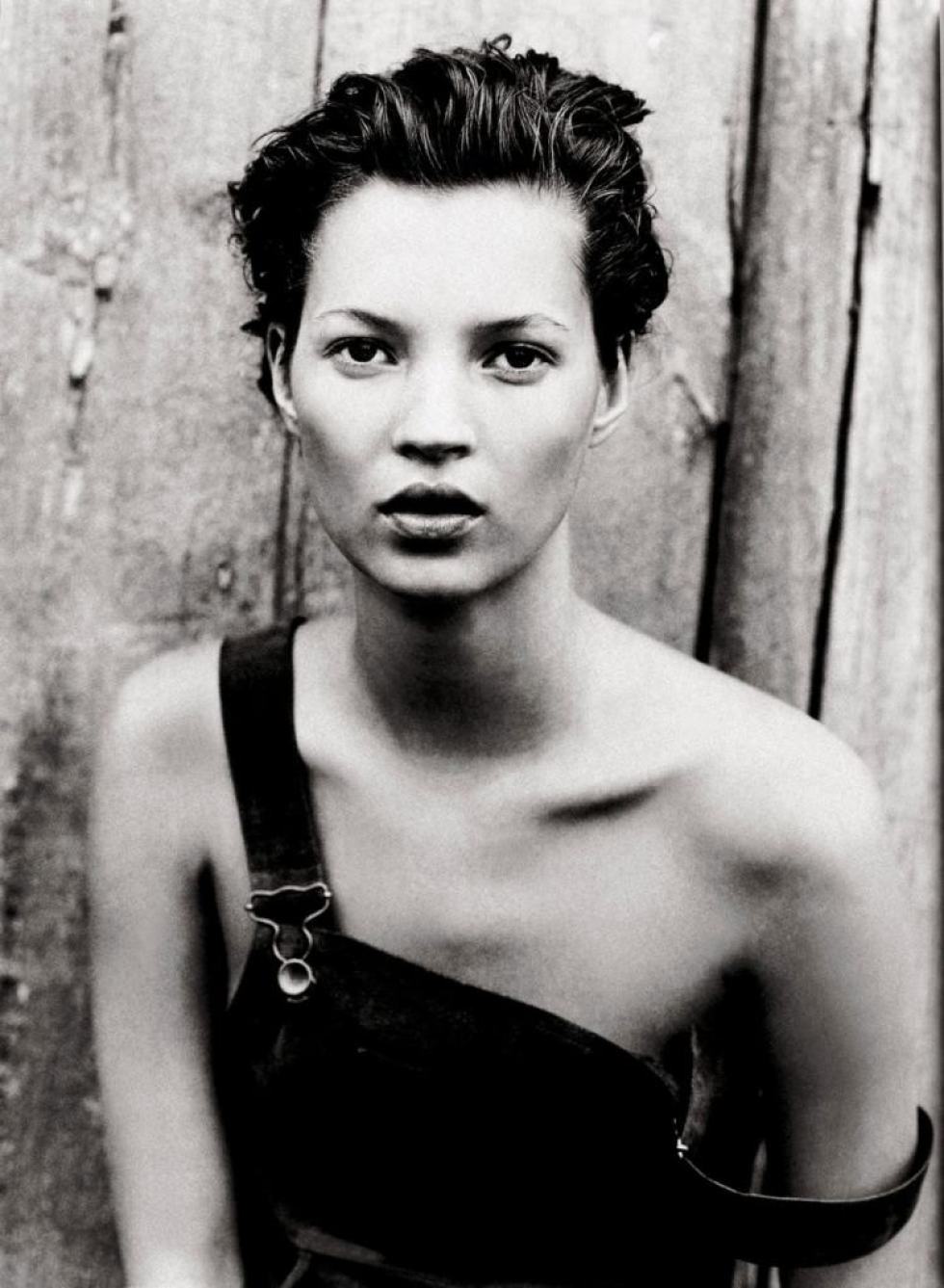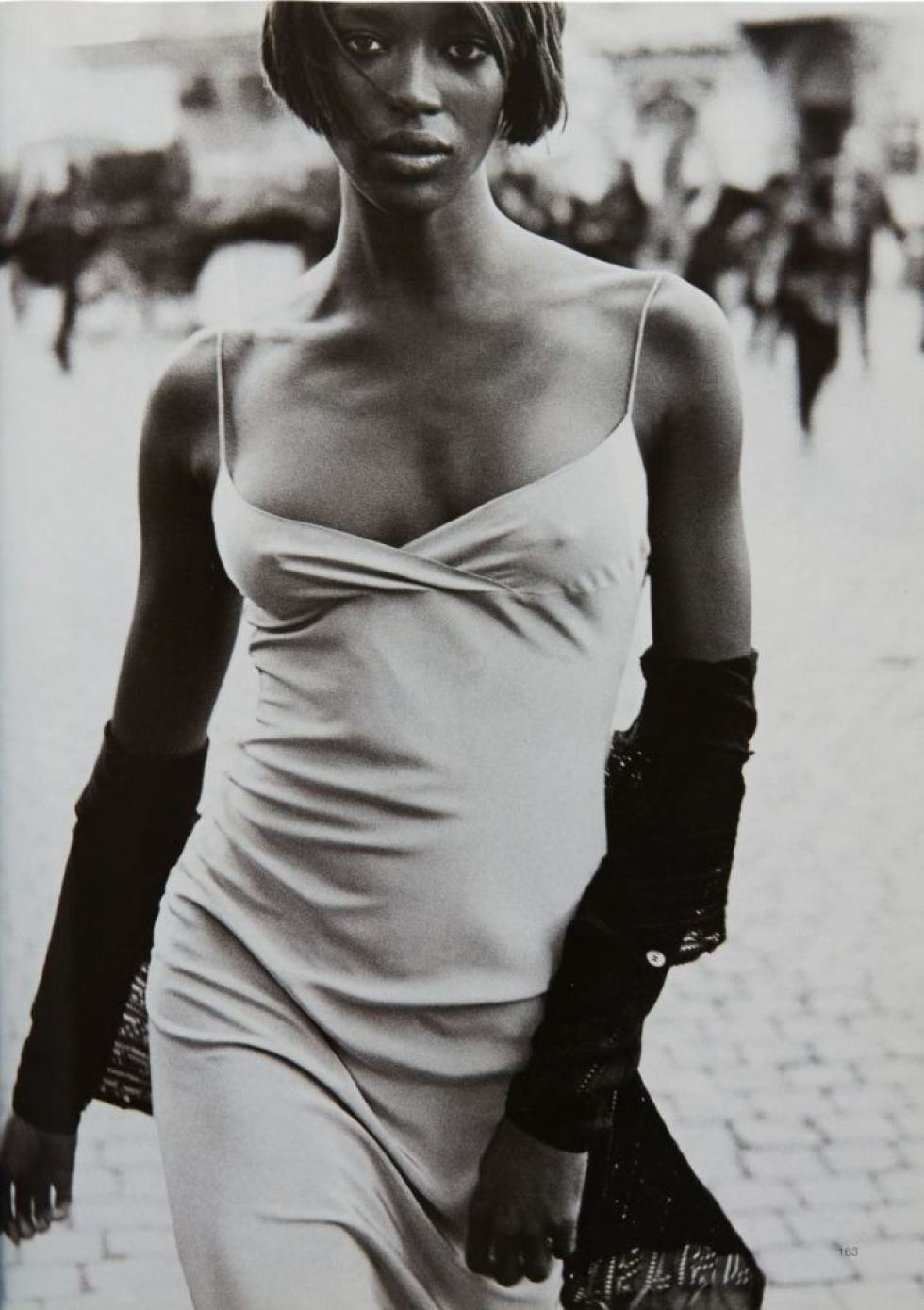 Kate Moss, in 1994 and Naomi Campbell, in 1997, both photographs taken by Peter Lindbergh
As he himself explained: "This should be the responsibility of today's photographers to liberate women, and ultimately all, of the terror of youth and perfection." His singular vision makes the photographer present them in their pure state, "with total honesty", avoiding all stereotypes, since a face with hardly any makeup is valued, in nudity that enhances the authenticity and natural beauty of their models.
Lindbergh offered a new interpretation of women after the 1980s without paying too much attention to clothing, keeping in mind that "if you take away the fashion and the artifice, you can see the real person" said Lindbergh himself.
Lindbergh was the first photographer to include narration in his fashion editorials. This narration brought a new vision of art and fashion photography. Over the years, he created images that marked the history of photography, characterized by a minimalist approach to postmodernism.
In 1988, Lindbergh gained international acclaim by showcasing a new generation of white-shirted models who had only recently discovered and launched their careers. A year later, Linda Evangelista, Naomi Campbell, Cindy Crawford, Christy Turlington, and Tatjana Patitz, young models at the time, were photographed together for the first time by Peter for the legendary cover of British Vogue in January 1990. This photographic production involved the beginning of the phenomenon of what would become known as "the era of supermodels" thus baptizing Peter Lindbergh as "the father of supermodels".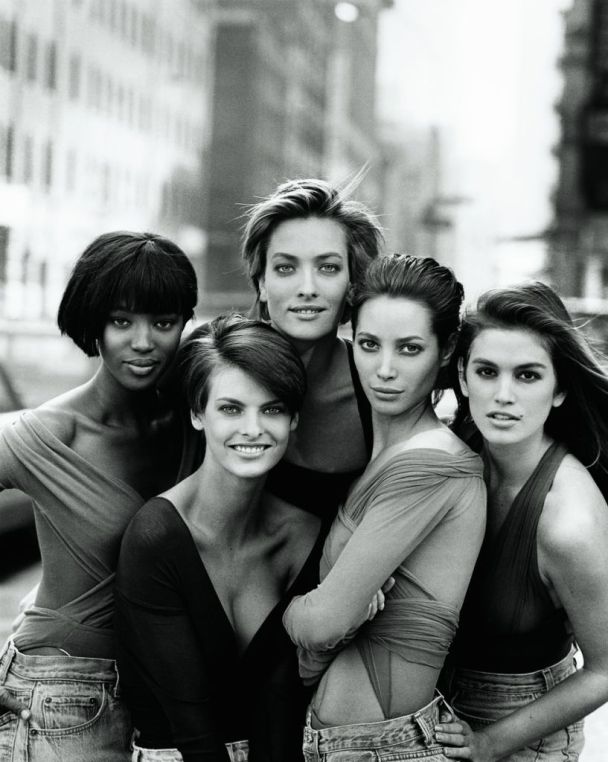 Naomi Campbell, Linda Evangelista, Tatjana Patitz, Christy Turlington, and Cindy Crawford photographed by Lindbergh in 1990 for the British edition of Vogue
This cover inspired singer George Michael to choose these models in the video for his song "Freedom '90", and around the same time to Italian fashion designer Gianni Versace for his fall-winter 1991 fashion show, featuring the new supermodels who had appeared two years earlier in Lindbergh's photographs.
His work is best known for its simple and revealing portraits, its strong influence from early German cinema and the industrial settings of his childhood, dance and cabarets, but also landscapes and outer space. Lindbergh has worked with the most prestigious fashion brands and magazines since the late 1970s, including international editions of Vogue, The New Yorker, Rolling Stone, Vanity Fair, Harper's Bazaar US, Wall Street Journal Magazine, The Face, Visionaire, Interview and W. In 2016, Lindbergh was commissioned, for the third time, to create the 2017 edition of the Pirelli calendar, being the first to photograph it more than twice in the iconic calendar's fifty-year history. He previously photographed the 1996 and 2002 editions.
On September 3, 2019, at the age of 74, Peter Lindbergh passed away, as it was known through a statement through his Instagram account: "It is with great sadness that we announce the passing of Peter Lindbergh on September 3, 2019, at the age of 74. It leaves a great void", details the text that accompanies a black and white image of the German photographer. "He is survived by his wife Petra, his first wife Astrid, his four children Benjamin, Jérémy, Simon and Joseph, and seven grandchildren," describes the text that signs the post on the photographer's official Instagram account.